In the ever-evolving digital world, a business's online presence is no longer optional but necessary. 
Companies need more than just a website and a social media page to thrive and succeed in this digital age. 
They need a well-thought-out digital marketing strategy that can navigate the intricacies of the online world and steer them toward growth and success.
TopLine Media, a powerhouse in the realm of digital marketing agencies, has been leading the charge in helping businesses harness the Internet's full potential. 
This blog post dives deep into what makes TopLine Media stand out in digital marketing and why partnering with them can be your ticket to online success.
Unveiling the Digital Marketing Landscape
Before diving into what TopLine Media brings, let's first understand the complex digital marketing landscape. 
In a world with over 4.9 billion internet users, harnessing the power of digital marketing is crucial for any business looking to thrive. 
Here are the essential elements that make up the digital marketing landscape:
Search Engine Optimization (SEO):

Optimizing your website to rank higher on search engine results pages (SERPs).

Content Marketing:

Creating and distributing valuable, relevant content to attract and engage a target audience.

Social Media Marketing:

Utilizing social media platforms to connect with your audience and build your brand.

Email Marketing:

Engaging with leads and customers through personalized email campaigns.

Pay-Per-Click (PPC):

Running paid advertising campaigns to increase web traffic and conversions.

Web Development and Design:

Ensuring your website is visually appealing, user-friendly, and optimized for conversion.

Analytics and Data Analysis:

Measuring and analyzing data to make informed marketing decisions.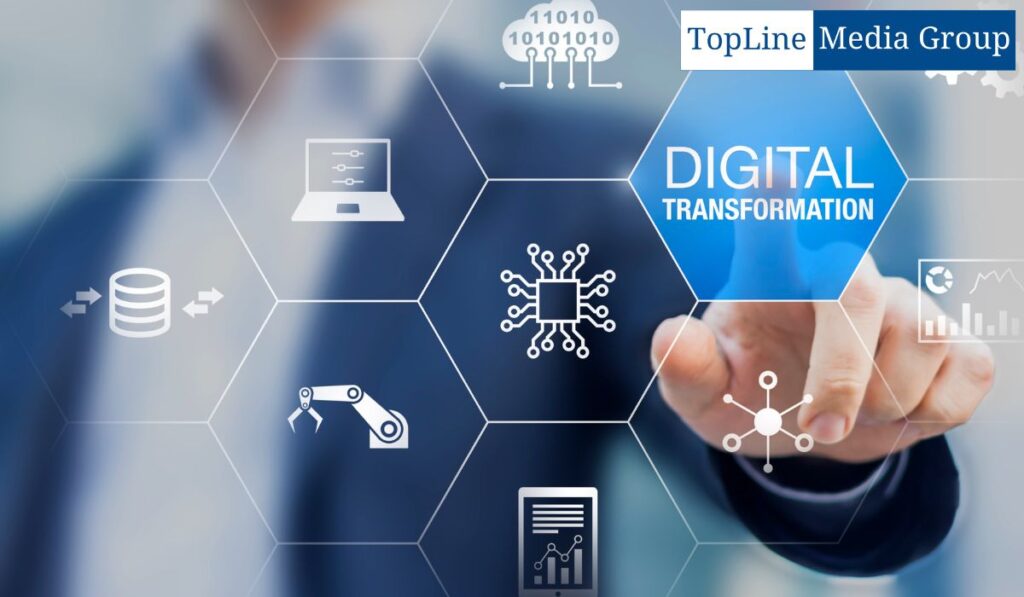 The digital marketing landscape is a vast, ever-changing world, and navigating it can be daunting for businesses without the right expertise. 
That's where TopLine Media comes in.
TopLine Media: The Beacon in the Digital Marketing Storm
TopLine Media is not just another digital marketing agency; they are your strategic partner in the digital age. 
Let's delve into what makes them a cut above the rest:
Expertise in Every Aspect of Digital Marketing
TopLine Media boasts a team of well-versed digital marketing experts in every aspect of the digital marketing landscape. 
Whether it's SEO, content marketing, social media strategies, or web design, they have the know-how to deliver results that matter.
Tailored Strategies
One-size-fits-all only works in digital marketing. 
TopLine Media understands this and creates customized strategies for each client. 
They take the time to understand your business, industry, and target audience, ensuring their systems are tailored to your needs and goals.
Data-Driven Decisions
In the digital world, data is king. 
TopLine Media employs data analytics to measure and optimize marketing efforts continually. 
This approach ensures that their strategies constantly evolve and adapt to the ever-changing online landscape.
Creative Content
Content is at the core of digital marketing, and TopLine Media has a team of creative minds who craft compelling content that engages your audience and drives conversions. 
Their content team covers you, from blog posts to videos and infographics.
Full-Service Approach
TopLine Media doesn't just focus on one or two aspects of digital marketing; they offer a comprehensive suite of services. 
They are a one-stop shop for all your digital marketing needs, from website design and development to SEO, social media management, and email marketing.
Transparent Communication
Communication is vital in any successful partnership. 
TopLine Media maintains transparent and open lines of communication with its clients. 
They provide regular updates and reports and are readily available to address your questions and concerns.
Proven Track Record
A digital marketing agency is only as good as its results. 
TopLine Media has a proven track record of delivering tangible, measurable results for their clients. 
They have helped businesses across industries to boost their online presence, generate leads, and increase revenue.
Conclusion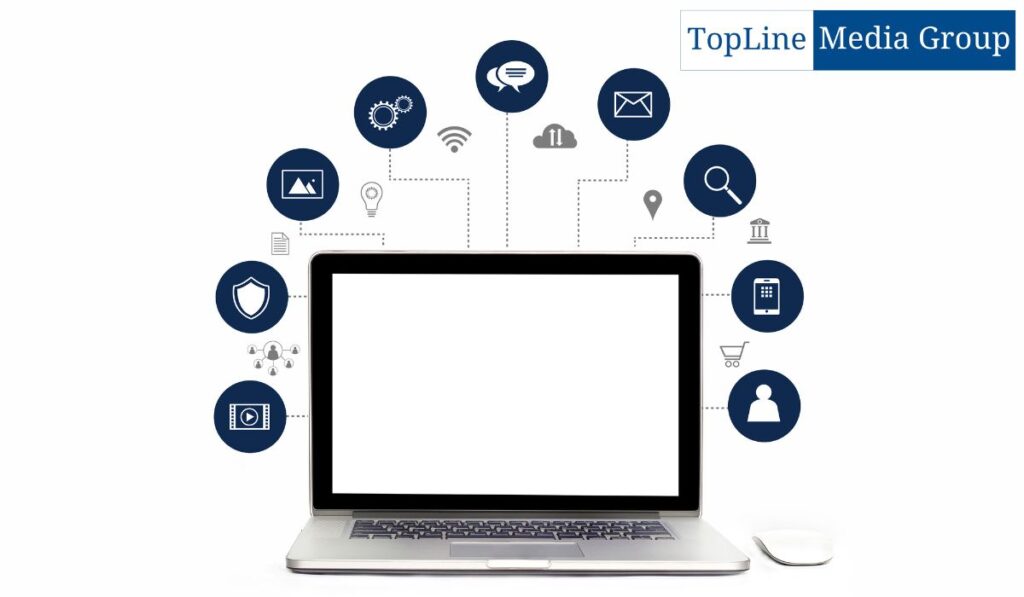 In today's digital world, businesses that pay attention to their online presence leave vast potential growth and revenue untapped. 
Partnering with a reliable digital marketing agency is essential to navigate the complex digital marketing landscape and ensure your business's success. 
TopLine Media, with its expertise, creativity, and commitment to results, stands out as a beacon in this competitive field. 
They are not just a digital marketing agency but a strategic partner on your journey to digital success.
If you're ready to take your business to the next level and unlock the full potential of digital marketing, don't hesitate to reach out to TopLine Media. 
With their team of experts, tailored strategies, and proven track record, they are well-equipped to guide your business to digital triumph.
In conclusion, TopLine Media is more than just a digital marketing agency; they are your trusted ally in the dynamic digital world, helping your business shine and succeed in an online landscape that's constantly changing.
FAQs
What services does TopLine Media offer?
TopLine Media offers a comprehensive range of digital marketing services, including SEO, content marketing, social media management, email marketing, web development, and more.
How does TopLine Media customize its strategies for clients?
TopLine Media customizes its strategies by thoroughly understanding a client's business, industry, and target audience. They tailor their approach to meet specific goals and needs.
What is the significance of data-driven decisions in digital marketing?
Data-driven decisions are crucial in digital marketing as they enable continuous optimization. TopLine Media uses data to measure the performance of strategies and make informed adjustments for better results.
Can TopLine Media handle content creation for any industry?
Yes, TopLine Media's team of creative professionals can create content for a wide range of industries, from tech and finance to healthcare and e-commerce.
What results can I expect from TopLine Media's services?
Results may vary depending on the specific goals, but TopLine Media has a proven track record of increasing website traffic, engagement, leads, and client revenue.
How often does TopLine Media provide updates and reports to clients?
TopLine Media maintains transparent communication and provides regular updates and reports, typically every month, to keep clients informed of their campaign's progress.
Is TopLine Media suitable for small businesses or startups?
Yes, TopLine Media caters to businesses of all sizes. They offer tailored solutions that can fit the needs and budgets of small businesses and startups.
What sets TopLine Media apart from other digital marketing agencies?
TopLine Media's unique combination of expertise, customization, data-driven approach, and a wide range of services makes them stand out in the digital marketing industry.
Do I need to sign a long-term contract with TopLine Media?
TopLine Media offers flexibility in their agreements. While they recommend a longer-term partnership for better results, they provide shorter-term options to suit different client needs.
How can I get started with TopLine Media's services?
To get started with TopLine Media, visit their website, fill out a contact form, or contact their team directly. They will guide you through onboarding and discuss your specific needs and goals.