Atlanta has emerged as a powerhouse in digital innovation, housing a vibrant ecosystem of cutting-edge digital agencies. 
In today's fast-paced business landscape, these agencies' roles have become pivotal, guiding brands through the complex maze of digital marketing, web development, and brand elevation strategies. 
As a hub of technological advancement and business growth, Atlanta stands tall as a beacon for businesses seeking digital expertise.
Section 1: The Rise of Digital Agencies in Atlanta
The digital agency scene in Atlanta has experienced an exponential rise, fueled by the city's dynamic business culture and fusion of creativity and technology. 
This surge can be attributed to several factors, including Atlanta's status as a melting pot of diverse industries, a burgeoning startup ecosystem, and a pool of talented professionals eager to push the boundaries of digital innovation.
Digital agencies in Atlanta offer a kaleidoscope of services, ranging from web design and development to content creation, SEO, social media management, and beyond. 
Their expertise caters to the evolving needs of businesses across various sectors, making them an indispensable asset in today's competitive market.
Section 2: Topline Media Group – Pioneering Excellence
Amidst the myriad digital agencies in Atlanta, Topline Media Group stands out as a trailblazer in the industry. 
Focusing on innovative strategies and a client-centric approach, Topline has carved a niche as a leader in providing comprehensive digital solutions. 
Their services span the entire digital spectrum, from crafting compelling brand identities to implementing cutting-edge digital marketing campaigns.
Topline Media Group's success stories speak volumes about their proficiency.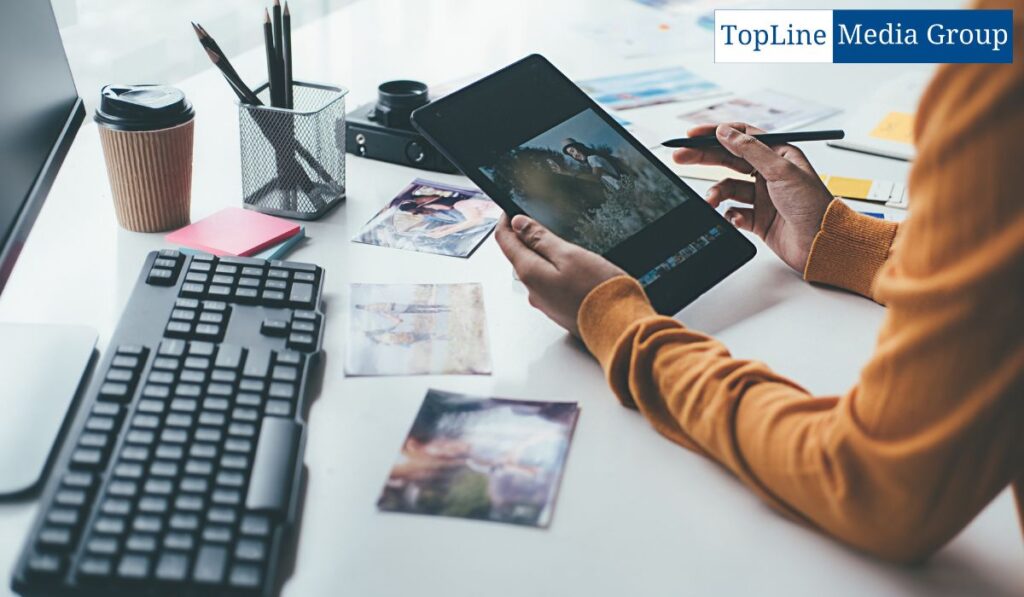 Their collaborative endeavors with diverse clients showcase a track record of delivering tangible results, transforming businesses, and amplifying their digital presence. 
The agency's commitment to staying ahead of the curve in technology and market trends positions it as an invaluable partner for businesses seeking to thrive in the digital landscape.
Section 3: Impact and Benefits of Collaborating with a Digital Agency
The partnership between a business and a digital agency like Topline Media Group can yield immense benefits. 
Collaborating with a specialized agency brings a tailored approach to digital strategies, ensuring that brands stay relevant and thrive amidst fierce competition. 
Topline's expertise extends beyond just digital presence; they translate a brand's vision into impactful digital experiences that resonate with audiences.
Businesses that engage with digital agencies witness a transformative shift in their online visibility, brand engagement, and, ultimately, their bottom line. 
With Topline's guidance, businesses can unlock their full potential, harnessing the power of digital tools to achieve their strategic objectives.
Conclusion:
Atlanta's digital landscape continues to evolve, and within this bustling scene, Topline Media Group shines as a beacon of innovation and expertise. 
As businesses navigate the ever-changing digital terrain, Topline stands ready to be the strategic partner that propels brands toward unparalleled success.
For businesses seeking to revolutionize their digital presence and soar to new heights, Topline Media Group invites you to explore their bespoke digital solutions at Topline Media Group's. 
Discover how their expertise can reshape your digital narrative and lead your brand toward unparalleled success.
Feel free to expand on these sections, incorporating specific examples, statistics, or testimonials to add depth and credibility to the article. 
This structure aims to provide a comprehensive overview of the digital agency landscape in Atlanta while spotlighting Topline Media Group's strengths and inviting readers to explore their offerings.
FAQs
What services do digital agencies in Atlanta typically offer?
Digital agencies in Atlanta provide various services, including web design and development, SEO (Search Engine Optimization), content creation, social media management, digital marketing strategies, branding, and more.
How does Topline Media Group differentiate itself from other digital agencies in Atlanta?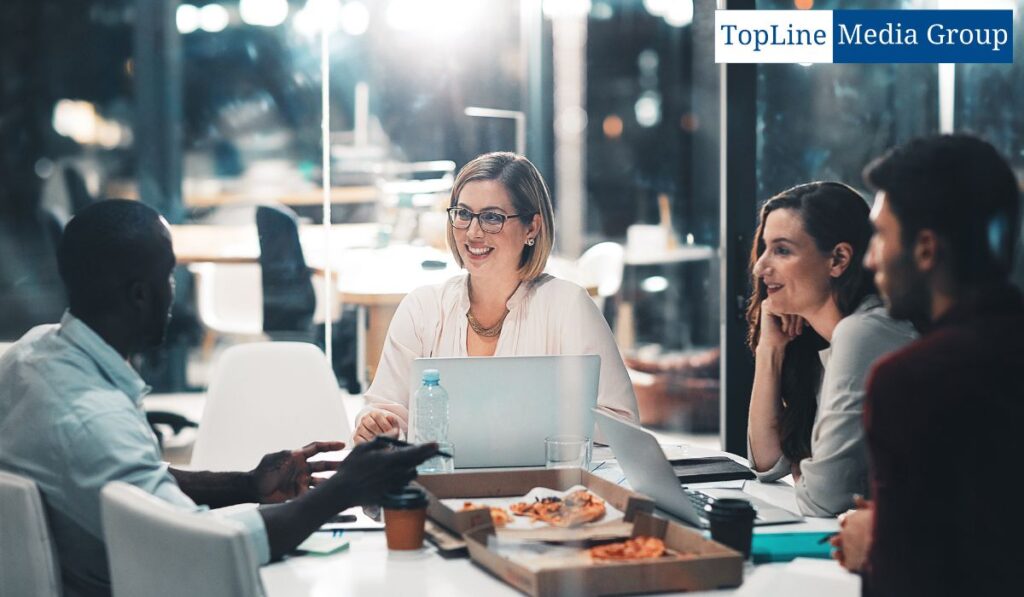 Topline Media Group distinguishes itself through its innovative strategies, client-centric approach, diverse expertise across digital domains, and a proven track record of delivering impactful results for various clients.
What industries does Topline Media Group specialize in serving?
Topline Media Group caters to various industries, including but not limited to healthcare, technology, e-commerce, finance, entertainment, and hospitality.
Can a digital agency like Topline Media Group help small businesses improve their online presence?
Absolutely. Topline Media Group crafts tailored strategies to suit businesses of all sizes, ensuring that small businesses can enhance their digital presence and compete effectively in their respective markets.
How does Topline Media Group approach crafting a digital marketing strategy?
Topline Media Group begins by understanding each client's unique needs and goals. They conduct comprehensive market research, analyze industry trends, and create a customized strategy that aligns with the client's objectives.
Does Topline Media Group offer ongoing support after implementing digital strategies?
Topline Media Group provides ongoing support, monitoring, and optimization of implemented strategies to ensure continued success and adaptability in a dynamic digital landscape.
What kind of results can businesses expect from partnering with Topline Media Group?
Businesses can anticipate improved brand visibility, increased website traffic, higher conversion rates, enhanced brand engagement, and, ultimately, measurable growth in their digital footprint.
Does Topline Media Group collaborate with businesses outside of Atlanta?
Topline Media Group extends its services beyond Atlanta, collaborating with businesses regionally, nationally, and internationally.
How does Topline Media Group stay updated with digital trends and technologies?
Topline Media Group prioritizes continuous learning and stays abreast of the latest industry trends, attending conferences, engaging in professional development, and fostering partnerships with leading tech platforms.
What makes Topline Media Group a reliable choice for businesses seeking digital solutions?
Their commitment to innovation, a dedicated team of experts, a transparent and collaborative approach, and a proven history of delivering results make Topline Media Group a trustworthy partner for businesses looking to excel in the digital realm.